William McLaughlin Jr. married Mary McHugh (1842-1908) in County Donegal, Ireland. They moved to Skaneateles, NY after the birth of their first child.
At the bottom of the page is a story of a trip William McLaughlin took in 1906 when he visited the McLaughlin teasel office in Leeds, England; relatives in Ireland and his daughter, Mary, who was a nun at a convent in Belgium. She was better known as Sister Mary Antonia.
Skaneateles Free Press, July 2, 1909
William McLaughlin, a well-known and highly respected resident of this town for the past forty years, was found dead in the barn on his premises, just north of this village, at 6 o'clock yesterday morning. His death was caused by heart disease.
He was born in County Donegal, Ireland, seventy-three years ago. He came to th United States when a young man and settled in Skaneateles in the '60s.
For many years he was employed as a blacksmith in the Kelley shop in the village, but retired from active work a few years since.
He was faithful in all the walks of life, and will be missed by his children and many friends. He is survived by five children – Assemblyman McLaughlin of Jordan, Miss Annie McLaughlin of Hudson, N.Y., William J. McLaughlin and Miss Elizabeth McLaughlin of this town, and one daughter, a nun, now in Belgium.
He is also survived by four brothers and one sister – James McLaughlin of Skaneateles Falls, John McLaughlin of Auburn, Hugh McLaughlin of Brooklyn, N.Y., Cornelius McLaughlin of Ireland, and Mrs. Timothy Donohue of this village.
Funeral services will be held at St. Mary's church tomorrow (Saturday) morning at 10 o'clock. Interment in St. Mary's cemetery.
Skaneateles Press, February 28, 1908
Mary McHugh, wife of William McLaughlin, died suddenly at the State Hospital, Willard, Wednesday, February 26, 1908, aged 67 years.
Deceased was a native of County Donegal, Ireland, and shortly after her marriage to William McLaughlin about forty years ago, came to Skaneateles to reside.
She was a devoted wife and mother. She is survived by her husband, three daughters, Sister M. Antonia of Willow Broek, Belgium,, Miss Anna S. McLaughlin of Hudson, NY, and Miss Elizabeth T. McLaughlin of this village, and by two sons, Assemblyman John c. McLaughlin of Jordan and William J. McLaughlin of this village, and by a brother and sister in Ireland.
Funeral services will be held at St. Mary's Church in this village Saturday, February 29th, at 10 a.m. Interment in St. Mary's Cemetery.
Mary McHugh and William McLaughlin Jr. had five children:
Mary Ann McLaughlin (1867-1946) was born in County Donegal, became a nun better known as Sister Mary Antonia. She wrote a book about her experience in Belgium during World War I. "From Convent to Conflict" can be downloaded online free of charge.
Anna S. McLaughlin
(1870-1954) was a school teacher and bookkeeper at the Newark State School, retiring in 1937. She was a communicant of St. Mary's of the Lake Church and a member of the Altar and Rosary Society.
Elizabeth McLaughlin
(1871-1949) was born
in Mottville

and

was a lifelong resident of the Skaneateles area. She was a graduate of Skaneateles High School and a teacher in district schools.
William McLaughlin
(1873-1945) was an attorney and a graduate of Skaneateles High School, class of 1894. He was born in the same house on Fennell Street, Skaneateles, in which he was living at the time of his death.
John C. McLaughlin (1875-1948) married Helen (Nellie) Irene O'Grady (18??-1949). He was a teacher who became a prominent attorney who lived a few miles from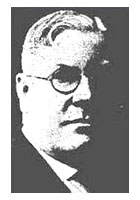 Skaneateles in the village of Jordan and maintained an office in Syracuse. He was active in politics and for a while was a member of the New York State Assembly.
Attorney Charlie Major, a relative whose resume is equally impressive, wrote about John C. McLaughlin in his column, "The Swamp to the Glenside," in the Marcellus Observer (December 27, 2000):
"In 1894 after graduating from the Skaneateles High School, John McLaughlin went on to teach in the Chamberlain country school, at the corner of West Lake Road and Old Salt Road, for $6 per week.
"He lived with Elias Hunsinker for $2 a week for a short week's board, but stayed in Skaneateles on the weekends. Rather than pay a livery cost of $2, he walked the eight mile distance, even in the winter.
"Eventually he studied law with Martin Dillon of Skaneateles, passed the bar exam and became a state Assemblyman who was later primarily responsible for obtaining state money to build the sea wall in Skaneateles, even though he then lived in Jordan."
(The clipping actually said McLaughlin started to teach in 1883, but that was a typographical error. He graduated from high school in 1894.)
Nellie O'Grady and John C. McLaughlin had four children:
• William McLaughlin (1901-1992) m. Margaret Ivan Carmichael (1901-1985)
Rita McLaughlin

(1928-2005) m.

Robert Franklin.

Four children:
Amy Franklin

m.

Thomas O'Brien
Molly O'Brien

(died before 2005)
Kathleen Franklin

m.

?? Daniul

(divorced)
Margaret Mary "Margie" McLaughlin

(1940- ) m.

Joseph Bernard Delaney

(1938- ). Six children:
1. Timothy Joseph Delaney (1963) m. Jennifer Denise Snead
Kathleen Margaret Delaney
2. Dennis Michael Delaney (1964- )
Mitchell Robert Delaney

(1988- )
3. Mary Colleen Delaney (1966- ) m. Peter G. Baker
Kellan Arthur Baker

(1996- )
Jacob Bernard Baker

(1997- )
Margaret Mary "Maggie" Baker

(2000- )
4. James McLaughlin Delaney (1967- ) m. Ellen Baldwin Scott.

5. Megan Elizabeth Delaney (1969- ) m. Matthew Stephen Moses
Margaret Elane "Maisey" Moses

(2001- )
Ryan Matthew Moses

(2003- )
6. Kerry Anne Delaney (1973- ) m. Timothy Patrick Manahan
Delaney Jean Manahan

(2003- )
• Margaret McLaughlin (1904-1990) m. Hugh McPeak (1906-1985)
Mary Sue McPeak

(1935-1985) m.

Robert Creed
Margaret McPeak.

Now known as Sister Margaret Patrick with the Sisters of St Joseph, she teaches at the College of Mt. St. Joseph in Cincinnati, Ohio

.
• John C. McLaughlin (1908-1981) m. Dorothy Elizabeth LeChien, daughter of Mr. and Mrs. Louis LeChien of Celeron, NY. Their wedding took place in Jordan, NY, in 1933.
• Thomas Francis McLaughlin (1909-1994) m. Helen Lawless (1908-2001). An avid golfer, she was the daughter of Frank Lawless and Mary Kennedy of Marcellus. He was better known by his middle name and was a music teacher, first in Marcellus, NY, and then for many years in Kenmore, NY. He also was a popular singer in Central and Western New York, and at least once performed on a national radio program. (See bottom of page.) He and his wife died in Tonawanda, NY. They had two children:
David McLaughlin

(1937- ) m.

Anne J. Slaper

(1940- ). David McLaughlin was born in Marcellus; he and Anne Slaper were married in Buffalo.
Kevin McLaughlin (1963- )
Karen McLaughlin

(1965- ) m.

William Erickson Johnson
Michael D. McLaughlin

(1967- )
Richard McLaughlin

(1968- )
Mary Lynn "Mickey" McLaughlin (1943- ) m. Donald Peter McHugh (1938- ), son of Lennon McHugh and Margaret Buffun.
Dawn Marie McHugh

(1965- ) m.

Kurt Martin Daggs

(1964- )
Ryan Allen Daggs

(1990- )
Lauren Ashley Daggs

(1993- )
Lisa Lynn McHugh

(1967- ) m.

John Ervin Rigge

(1963- ), son of

Ervin Rigge

and

Nancy McKinney

.
Amanda Margaret Rigge

(1999- )
Sarah Lynne Rigge

(2001- )
Staci Anne McHugh

(1993- )
Miscellany
Reunion in Ireland
What follows is a newspaper account of a European trip taken by William McLaughlin Jr. of Skaneateles, NY, three years before his death. There were several reasons for his trip, not the least of which was a reunion with relatives in Ireland, where he was born.
By this time several of his Skaneateles relatives were involved in the teasel business and had established branch offices in Europe, including a headquarters in Leeds, England.
The daughter he visited in Belgium was better known as Sister Mary Antonia. During World War I she would return to Skaneateles and write a book ("From Convent to Conflict") about her experiences during the German invasion.
Marcellus Observer, October 5, 1906
Home from Europe
Back from his trip to Europe where he visited England, Ireland and Belgium, William McLaughlin, surrounded by members of his family and a few friends who had dropped in for a social chat, sat in cozy parlor last evening and recounted some of his adventures.
Mr. McLaughlin sailed from New York on Independence Day, accompanied by John McKenna and Joseph Kershaw Jr., and eight days later he landed in Liverpool and was met by his nephew, James McLaughlin Jr., and the latter's son, Charles.
After a day's sightseeing in Liverpool, the party went to Leeds for a few days, thence to London, and later Mr. McLaughlin and his grand nephew Charles crossed to the continent where the elder man met his daughter Mary, who is teaching in a convent in Antwerp.
While in Belgium, the travelers visited the historic battlefield of Waterloo and climbed to the top of the monument erected to the memory of the Prince of Orange, ascending 225 steps leading up to a six-ton figure of a lion. They also visited the house in which Napoleon made his headquarters.
Mr. McLaughlin spent four weeks in Ireland, visiting his old home and meeting relatives and former neighbors. It was in June, 1867, that he left Buncranna, near Londonderry, to make his home in the new world and he had not been back since.
Mr. McLaughlin says he had a grand time, but the pleasantest part of his trip was the homecoming. He arrived in New York Sunday and spent the intervening time in the metropolis.
Accompanying him from Ireland to Skaneateles were John and James McKenna and Miss Mary Dougherty, the two latter having been in America before.
Mr. McLaughlin brought home a number of trinkets and souvenirs, which greatly interested his audience last evening He enjoyed excellent health during his trip and suffered but little inconvenience during the trip across the ocean.
Syracuse Herald-Journal, March 16, 1992
By ANNE ROTH
William A. McLaughlin's 90 years took him from the village of Jordan to a 44-year career with the U.S. Postal Service. His first job was delivering mail by boat. His last was by train.

Mr. McLaughlin died Saturday at Community-General Hospital after a brief illness. He lived at 833 E. Brighton Ave., Syracuse. Mr. McLaughlin retired in 1959 as a mail clerk for the U.S. Post Office's United States Railway Mail Service. He spent the last 10 years of his career riding the 20th Century Limited, a New York Central train, from Syracuse to New York City.
"Dad was one of the last few mail clerks who rode trains. He knew every small town in the state," his daughter Marge Delaney said today.
Mr. McLaughlin's first job with the postal service was delivering mail by boat from Old Forge through the Fulton Chain of lakes in the Central Adirondacks.
His favorite pastime was telling his grandchildren of those days and what it was like to grow up in Jordan at the turn of the century. One concerned the Fourth of July.
"He always told us how he and a group of boys climbed to the bell towers of the village's churches at midnight to signal the start of the holiday," Delaney said. "They sounded like Huckleberry Finn characters. He also liked to tell what it was like to skate and swim in the Erie Canal that ran through the village."
Mr. McLaughlin was born in Jordan, the son of Nellie O'Grady and John C. McLaughlin, a state Assemblyman. His McLaughlin ancestors started the teasel business in Skaneateles Falls.
Mr. McLaughlin lived in the New York City area and Marcellus before moving to Syracuse in 1959.
After retiring from the postal service, he was employed four years with Merchants National Bank.
Mr. McLaughlin was a member of the National Association of Retired Postal Employees and a former member of Benevolent and Protective Order of Elks.
He was a communicant of the Cathedral of the Immaculate Conception, Syracuse.
His wife, the former Margaret Carmichael, died in 1985. (She was 84.)
Surviving are two daughters, Rita M. Franklin of Freeville and Margaret M. Delaney of Onondaga; a brother, Francis McLaughlin of Kenmore; 10 grandchildren; six great-grandchildren; and several nieces and nephews.
Services are at 9:15 a.m. Wednesday at Whelan Brothers Funeral Home and 10 a.m. in the Cathedral of the Immaculate Conception, where a funeral mass will be celebrated by the Rev. James O'Brien.
Two of his granddaughters and a niece will read from Scripture. The Irish Blessing will be played on the organ.
When he is laid to rest in St. Mary's Cemetery in Skaneateles, he will join more than 70 ancestors.