Speed trap on Alice Avenue: Bobby Kane and his cousin, Billy Major, patrol their neighborhood, Billy on foot, Bobby as a member of the tricycle unit. Middy, the collie, is a canine cop, of course. Billy's father was a Solvay policeman at the time, later became chief.
Gentlemen, start your engines. It's Bobby Kane and Billy Major again, ready to begin the Alice Avenue 500 (Foot) Classic. Their cars are terrific.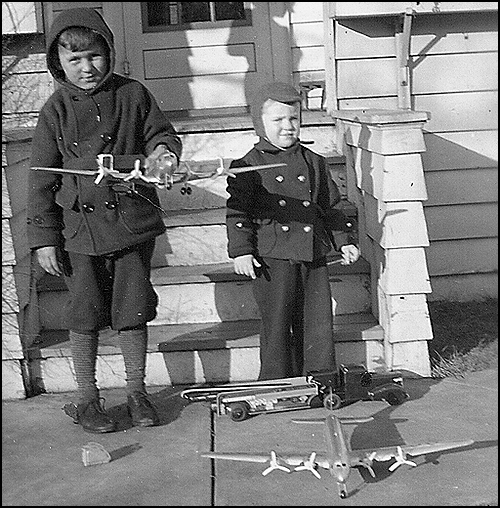 Welcome to Russet Lane International Airport. That's Bobby Smolinski piloting his plane, while younger cousin Jack Major awaits clearance. Notice a firetruck is standing by ... just in case.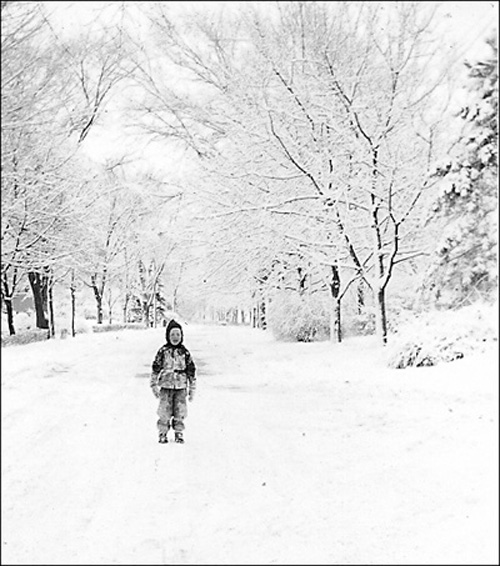 The guess is it's 1942 and Jack Major stands on a deserted Orchard Road at the Russet Lane intersection, and from his expression he is not having fun in the snow. Nonetheless, it's a beautiful sight ... we're happy tonight ... hey, it really is a winter wonderland.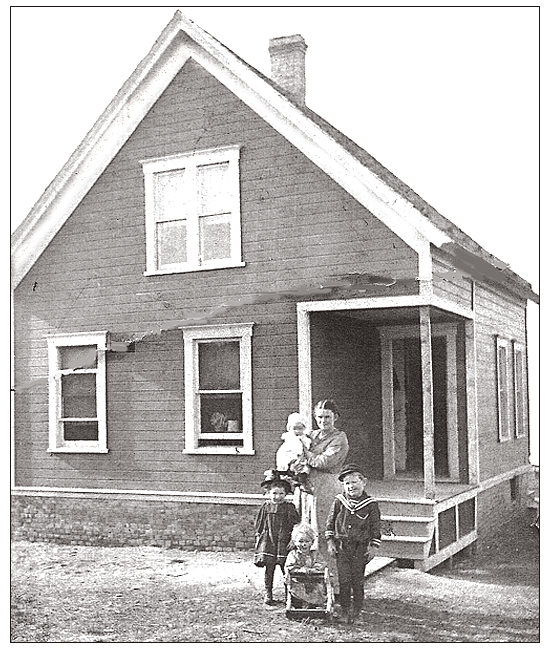 Rose McLaughlin Major holds infant William "Billy" Major in front of the family home at 204 Sixth Street, Solvay. In front are Maggie, Viola ("Lola") and Emmett Major. The photograph was taken in 1900. Six years later Emmett died of diphtheria. He was 12 years old.